Birthday Parties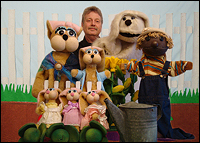 Mark Nichols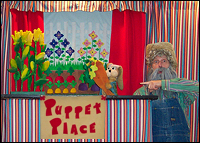 Farmer McGregor
Book The Puppet Place to entertain at your next birthday party and all of your guests will appreciate it; our puppet shows are enjoyed by young and old alike.
Here is what we do: The presentation lasts between 50 minutes to an hour. It begins with an introduction to the performance. Then there's the show itself which is very interactive with the audience members—their participation is important to the telling of the story. When the show ends the puppeteer brings the cast of puppets out to the audience for them to experience the puppets up close.
One of these shows will be presented:
"Guaranteed to leave 'em laughing."
The Puppet Place is a touring company—we come to you. To be sure of getting the date you want, contact us as soon as you can by calling 773-525-5944 or e-mail through the website for details, pricing, and availability.